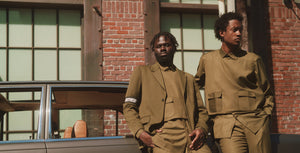 About the Collection
Inspired by former Head of State of Nigeria, General Murtala Ramat Muhammed. The Murtala Collection blends military fashion and street wear clothing to create unique looks that will have you dressed to rule.
What's Your Theory?
Tell us how you support local communities or show off your AfroTheory style using #ShopAfroTheory on Instagram for a chance to win $50 off on your next purchase.